Ali Logan Photography - Photoshoots - What to Expect
Updated: Jan 21, 2020
Clients often have no idea what to expect when searching for a photographer. Most of the time, they haven't done this before!
You've never done this before?
You see others and their beautiful portraits splattered all over their Instagram wall, but can't imagine actually acting through a photoshoot yourself. Now that you're faced with the reality of setting up a photoshoot, you're overwhelmed with the idea of it.
I get where you're coming from. As hypocritical as it is for me to say, I also feel weird with the idea of getting in front of the camera. I worry about my angles, my unflattering parts, what to do with my haaaaaands!!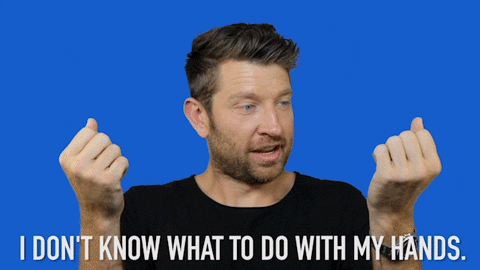 I don't know what to do with my HANDS.


But once I'm there, and I've got someone great behind the camera, I forget about all that and just toss my hair around and get going. It feels better and better as time goes on and near the end, you won't want the shutter to stop firing.
Listen, they aren't all going to be winners.
It's a fact. But that's why digital photography is soooo brilliant! If a frame doesn't turn out to be flattering, we just delete that one and keep filing through your set for the ones that are! That, and I make sure that you have a variety of images in your gallery, from the same set, so that you can choose the expressions that feel most like you to print and share with your family and friends. I don't benefit from holding back any of your best images. And I know from experience, that the tiniest change in my own expression can be the difference between me liking the image of myself and not. So, I got you.
Natural Movement
I am always going to be prepared with ideas of how to prompt you into some fun and natural looking movement in order to capture you as you are. There is an art to posing, sure. But I prefer to keep things moving as much as possible. This could be an arm or back rub, hand through the hair, swaying to some music, or a full out sprint or dance-off. This will ensure your images really look like you. The image might look posed in the end, but it will be posed naturally, with all the curves in the fingers, bends in the limbs, and sweet expressions that you'd ordinarily have on your faces, if someone were a fly on the wall observing you cuddled on the couch, binging on Netflix after a long day.
We're going for authenticity in your body language and expressions. I've got the tricks to bring it out in you.
Now that your fears of awkwardness have been addressed, let's move on.
*just a tiny sneak peek behind-the-scenes of a couples portrait session.
Storyline Session
Once you reach out and we connect via my contact form, I set you up with a Storyline Session. This is my secret sauce to making you feel comfortable in front of the camera.
I have a step by step process to help us work past the stranger/camera reservations, to plan a genuine and authentic experience for you as a couple, to work out details, ensuring a smooth photoshoot, and let you in on how I like to operate as your photographer, with examples of prompts I often give and how I like to move around my subjects. We'll cover wardrobes, locations, dates and times too, of course.
Setting up for Success
I like to suggest that my couples take the day off of work and other responsibilities the day of their photoshoot and make it somewhat of a vacation day, or "relationship-health day". Even taking a half day off is great but a full day is better. You can spend that time connecting, sleeping in, splurging on a fancy coffee date, playing music while you get ready, etc. The more relaxed and connected you are going into the photoshoot you are, the more you are going to addddoooore your images.
Hard Truth:: Coming into a photoshoot stressed, pressed for time, annoyed or bickering because you're running late, is an absolute recipe for an ugly gallery, no matter how beautiful the images come out.


The thing to keep in mind here is this :


How you feel about your final gallery of images is directly correlated to how you felt during your shoot.
I promise, you are protecting your investment when you take the time before your photoshoot to ease into your day, build connection with your other half, and give yourself plenty of time to prepare and arrive early for your shoot. So! No hittin' the tiles the night before, and give yourself plenty of time and energy leading into your photoshoot.
You won't regret it, I swear.
Timing
Once you arrive to our location, totally smitten with one another, I love to chat for a few minutes before beginning with the camera. We'll get reacquainted, chat quickly about our storyline and chose some music to set the mood! Allow yourself extra time on either side of your photoshoot to chat, and also, so that we have a few extra minutes if the light is juuuuuust right and I can't stop myself from shooting a little bit more.
I find most people top out around the 1.5 hr mark, give or take, but some couples are happy to keep going and going! So make sure to block off TWO hours from your schedule for your shoot. If we finish early, wicked! You've got time now to hit up a local pub for some brewskies.
Delivery
I like to turn around my images as quickly as possible. That said, I run a household and have other jobs and clients to juggle, so depending on the season, that turnaround time can vary.
Know, I backup my images immediately after a shoot whenever possible and I love to toss a few photographs to you over social so that you have something to see and share from your photoshoot. The edit isn't set in stone because I have not addressed the lot yet, but I love for you to have a sneak peek as soon as possible. Count on that within a day or two.
Your gallery should be ready within two-three weeks, but that is a top-end estimate. If I can get it to you sooner, I promise, I will! Your photographs will be delivered in a pretty, modern, online gallery from which you can download, share and print from as much as your little heart desires.
Follow up
Oh, you haven't heard the last of me yet.
I'll be in touch to follow up on your photographs to find out what you loved, what you didn't love, and if there is any other way I can serve you (ie: retouching or resizing for enlargements).
I always like to keep in touch with my couples as time goes on and you'll see yourselves tagged in the odd post from me going forward.
I always want you to be 100% satisfied with your gallery and so, consider this full permission to never hold back on how I can improve the experience and product I offer.
I'll send you a testimonial questionnaire a few weeks after our session. You can imagine, testimonials go such a long way in improving my offering, and for helping others decide whether they should hire me, too. It is always optional, of course, but it's always forever-appreciated when you take the time to fill it in.
That is a wrap!
Ali Logan Photography Services
I am a Canadian elopement and intimate wedding photographer based out of Kingston, Ontario, Canada who is available for travel and adventure of all sorts. Try me! I offer inclusive packages to take the guesswork out of add-on fees.
​
I am involved. I support the planning process of adventure-style elopements and intimate weddings, and photograph them with a unique, timeless style and perspective for my clients to reflect on as the years pass by.
​
I also work with businesses and brands to create professionally curated photographic content to be used on social and other web channels to extend the reach of their businesses online, building connections with audiences while saving them time and money.
​
I am an inclusive person/photographer/business and encourage people and businesses from all walks of life to reach out to work with me.
​
#ygkelopementphotographer #ygkphotographer #ygkphotography #kingstonphotographer #kingstonphotography #kingstonengagementphotographer #kingstonportraitphotographer #kingstonsmallbusinessphotographer #kingstonsocialphotographer #ontariophotographer #ontarioengagementphotographer #ontariocouplesphotographer #smallweddingphotographer #intimateweddingphotographer #kingstonon #kingston_on #ontarioelopementphotographer #canadaelopementphotographer #adventureelopements #adventurewedding #coupleportraitphotographer #torontoelopementphotographer #ottawaelopementphotographer #bellvilleelopementphotographer #brockvilleelopementphotographer #guelphelopementphotographer #londonelopementphotographer #niagariafallselopementphotographer #montrealelopementphotographer #quebecelopementphotographer #novascotiaelopementphotographer #capebretonelopementphotographer #PEIelopementphotographer #newbrunswickelopementphotographer
​